---
The Psychology of Color in Branding
In the world of marketing and branding, colour plays a pivotal role in shaping consumer perceptions and influencing purchasing decisions. The psychology of colour in branding is a fascinating and intricate subject that delves into the way different colours evoke emotions, convey messages, and establish brand identities. It's not just about picking a colour that looks nice; it's about selecting a colour that aligns with the brand's values and resonates with the target audience. This article will explore the deep-rooted connection between colours and human psychology and how this connection is harnessed by businesses to create powerful brand identities.
Colour and Emotion in Psychology
Colour is an incredibly powerful tool for conveying and eliciting emotions. Each colour has its unique emotional connotations and can influence people's moods and feelings. Understanding this emotional resonance is critical in branding because it can determine how consumers perceive a brand and whether they feel a connection with it.
Red: Red is often associated with passion, excitement, and love. It can create a sense of urgency and is commonly used to grab attention. Brands like Coca-Cola and Red Bull leverage the power of red to stimulate excitement and energy in consumers.
Blue: Blue exudes trust, reliability, and calmness. Many technology and financial companies use blue to instill confidence in their customers. Examples include IBM, Facebook, and American Express.
Green: Green is synonymous with growth, health, and nature. Brands that focus on sustainability and environmental concerns, such as Whole Foods and Greenpeace, often use green to connect with their audience.
Yellow: Yellow radiates warmth, happiness, and optimism. Brands like McDonald's and Best Buy use yellow to create a cheerful and inviting atmosphere.
Purple: Purple conveys luxury, royalty, and creativity. Companies like Cadbury and Hallmark leverage purple to portray sophistication and uniqueness.
Brands like Fanta and Nickelodeon use orange to create a sense of fun and enthusiasm.
Black: Black represents sophistication, power, and elegance. Luxury brands like Chanel and Rolex utilize black to signify exclusivity and high-quality products.
Companies like Victoria's Secret and Barbie use pink to appeal to a predominantly female audience.
Brown: Brown evokes feelings of warmth, stability, and simplicity. Brands like Hershey's and UPS use brown to create a sense of comfort and reliability.
White: White symbolizes purity, cleanliness, and simplicity. Brands like Apple and Nike use white to communicate simplicity and innovation.
The Impact of Color on Brand Perception
It is a strategic decision that can profoundly affect how consumers perceive a brand. For example, a financial institution that wants to be perceived as trustworthy and reliable would typically choose blue, while a youthful and energetic brand might opt for orange or red.
Color can also help a brand stand out in a crowded market. In a sea of competitors, a unique and distinctive color can make a brand more memorable. Consider the iconic red of Coca-Cola, which is instantly recognizable and sets it apart from other beverage companies.
The Influence of Cultural Factors
It's important to note that the psychological impact of color is not universal; it can vary across cultures. In some cultures, certain colors may have different associations and meanings. For instance, white symbolizes purity and innocence in many Western cultures, but in some Eastern cultures, it represents mourning and death.
Brands that operate internationally need to be mindful of these cultural differences and adapt their branding strategies accordingly. In some cases, they may choose to use neutral colours that have less cultural baggage, while in other cases, they may modify their colour choices to align with the cultural context of a particular region.
Colour and Brand Consistency
Consistency in branding is crucial for building a strong brand identity. This consistency extends to the use of colour. Once a brand establishes a particular colour scheme, it should strive to maintain it across all marketing materials, products, and touchpoints. This consistency helps consumers recognize and remember the brand more easily.
Take Coca-Cola, for example. The company has maintained its iconic red-and-white colour scheme for decades. When you see those colours, you immediately associate them with the brand, reinforcing its image and strengthening its position in the market.
PsychologyColor and Logo Design
The logo is often the most recognizable element of a brand, and the choice of colour in logo design is a critical decision. The colour of a logo can greatly impact how consumers perceive the brand. When designing a logo, it's essential to consider the emotions and associations that different colours evoke and how they align with the brand's values and identity.
Psychology Typography and Color
The use of colour in typography can also play a significant role in branding. The colour of text and backgrounds in marketing materials, websites, and packaging can influence readability, user experience, and the overall feel of the brand. Careful consideration should be given to the colour combinations used in typography to ensure they are visually appealing and consistent with the brand's identity.
Colour in Psychology Marketing Collateral
The use of colour extends beyond the logo and typography. It permeates all marketing collateral, from brochures and business cards to websites and social media graphics. Consistency in colour usage across these materials is essential for creating a cohesive brand image.
Conclusion
The psychology of colour in branding is a multifaceted and powerful tool for businesses to communicate their values, connect with consumers, and stand out in a competitive marketplace. The choice of colour is not arbitrary; it is a strategic decision that can have a profound impact on brand perception and recognition. Understanding the emotional and cultural associations of different colours is essential for creating a successful brand identity. By carefully selecting and consistently using the right colours, businesses can create a strong and lasting impression in the minds of consumers, ultimately leading to brand loyalty and increased success.
Recommended Posts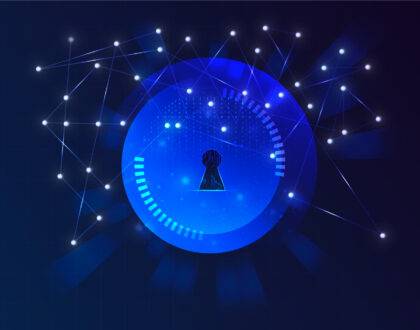 December 1, 2023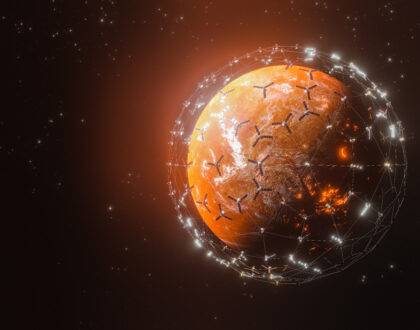 November 28, 2023
November 28, 2023