---
Local Listings: The Key to Local SEO
In the digital age, businesses no longer rely solely on word-of-mouth or physical storefronts to attract customers. Local search engine optimization (SEO) has become an indispensable tool for reaching potential customers in your area. At the heart of a successful local SEO strategy lies the power of local listings. In this comprehensive guide, we will explore the significance of local listings, how they can benefit your business, and the steps to harness their potential to boost your online visibility and attract local customers.
The Significance of Local SEO
It's crucial for businesses that rely on local foot traffic or serve specific geographic regions. Here's why local SEO matters:
Increased Visibility: Local SEO ensures that your business appears in local search results, making it easier for potential customers to find you.
Improved Trust: People trust businesses with a strong online presence. Appearing in local search results and on Google Maps builds trust with your target audience.
Targeted Traffic: Local SEO helps you reach the right people – those who are actively looking for the products or services you offer in your area.
Cost-Effective Marketing: Local SEO is cost-effective compared to traditional advertising methods. It allows you to compete with larger businesses on a level playing field.
What Are Local Listings?
Local listings are online directories or platforms that contain information about businesses in a specific geographic area. These listings provide essential details about your business, including your name, address, phone number (NAP), website, hours of operation, and a brief description. Some well-known local listing platforms include Google My Business, Yelp, Bing Places, and Facebook Business.
The Benefits of Local Listings
Local listings offer several advantages for businesses aiming to improve their local SEO and connect with nearby customers:
Improved Online Visibility: By having a presence on local listing platforms, your business is more likely to appear in local search results when potential customers are looking for products or services in your area.
Credibility and Trust: Local listings build credibility and trust with your audience. When people see your business listed on reputable platforms, they are more likely to consider you as a trustworthy option.
Consistency and Accuracy: Local listings ensure that your business information, especially your NAP (Name, Address, Phone number), is consistent and accurate across the web. This consistency is crucial for both SEO and customer trust.
Engagement and Reviews: Local listing platforms often allow customers to leave reviews and engage with your business. Positive reviews can enhance your reputation, while constructive feedback can help you improve your services.
Accessibility on Maps: Many local listings, especially Google My Business, enable your business to appear on maps. This is invaluable for potential customers trying to locate your physical store or office.
How to Optimize Your Local Listings
To make the most of local listings and boost your local SEO, follow these optimization steps:
Claim and Verify Your Listings: Start by claiming your business on major local listing platforms. Verify your ownership to gain control over the information presented.
Complete Your Profile: Fill out every available field on your local listings with accurate and up-to-date information. Include your NAP, business category, website URL, hours of operation, and a detailed description.
Use High-Quality Images: Upload high-resolution images of your business, products, and services.
Encourage Reviews: Ask satisfied customers to leave reviews on your listings. Positive reviews can boost your online reputation and local search ranking.
Add Posts and Updates: Some platforms allow you to post updates, events, or special offers. This shows that you value customer feedback.
Utilize Keywords: Include relevant keywords in your business description and posts. This can improve your listing's search engine ranking.
Monitor Insights: Most local listing platforms provide insights and analytics. Monitor these metrics to assess the performance of your listings and make necessary adjustments.
The Role of Google My Business
Google My Business (GMB) is a central player in the world of local listings. It's a free tool provided by Google that allows businesses to manage how they appear in Google Search and Google Maps. Here's why GMB is crucial:
Google Search Dominance: Google is the most widely used search engine, making GMB essential for local SEO.
Rich Information: GMB allows you to provide detailed information about your business, making it easier for customers to find you.
Customer Engagement: GMB lets you interact with customers by responding to reviews, providing updates, and answering questions.
The Mobile Factor
With the increasing use of smartphones, local search has become even more critical. Many people use their mobile devices to find businesses near them, get directions, and read reviews. This underscores the importance of having accurate and well-optimized local listings.
Local SEO and Voice Search
The rise of voice search, with devices like Siri, Alexa, and Google Assistant, has further emphasized the need for local SEO. People often use voice search to find businesses and services close to them. Optimizing your local listings ensures your business is well-placed to appear in these voice searches.
Case Studies
Let's explore a couple of case studies that highlight the impact of local listings on businesses:
Conclusion
Local SEO is essential for businesses looking to connect with their local audience and compete effectively in the digital age. Local listings, with a strong focus on platforms like Google My Business, play a crucial role in local SEO success. By claiming, verifying, and optimizing your local listings, you can improve your online visibility, build trust with your audience, and ultimately attract more local customers to your business. Don't underestimate the power of local listings – they can be the key to your local SEO success.
Recommended Posts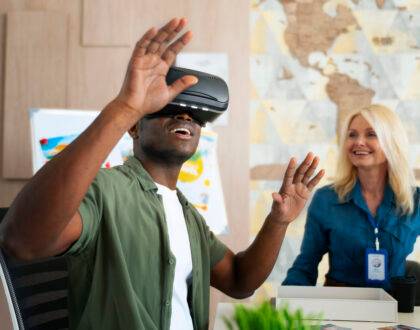 December 4, 2023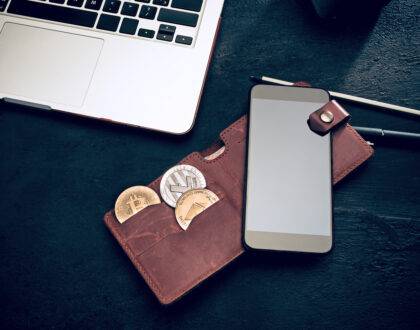 December 4, 2023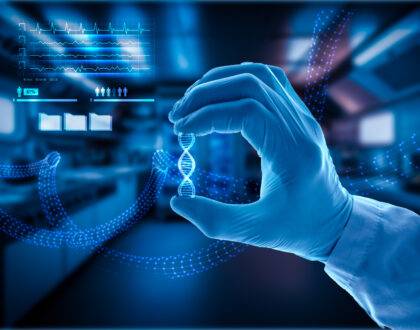 December 4, 2023